Withdrawal fee is required by Blockchain network miners. Essentially, withdrawal fee is a payment for using Blockchain. Even though Blockchain has increased their fee recently DuckDice still partially covers low fees for members. However, in order to speed up your transaction it is important to set good commission, otherwise, transaction confirmation may take several days during Blockchain high load.
For your convenience DuckDice offers custom fees for slow and cheap processing, standard processing and fast processing: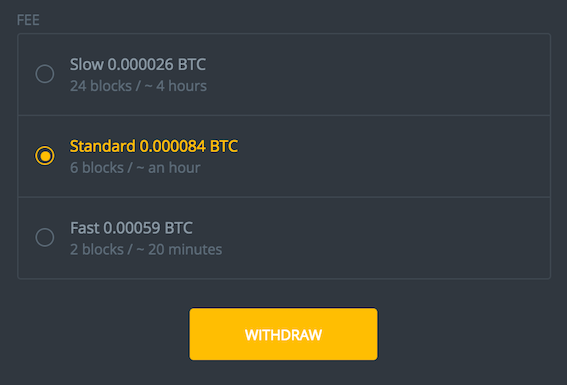 You may check current sufficient fees on this service.
The fee amount will be subtracted from the withdrawal amount as a transaction fee.