Currency Exchange feature allows you to trade one cryptocurrency for another instantly and on-site. The exchange has been designed for players convenience and does not serve as a primary function of DuckDice's service. You can exchange all currencies that are supported by the game, the current exchange rate will be displayed during a transaction.
The current minimum amount that you can exchange will be shown to you on the Currency Exchange screen: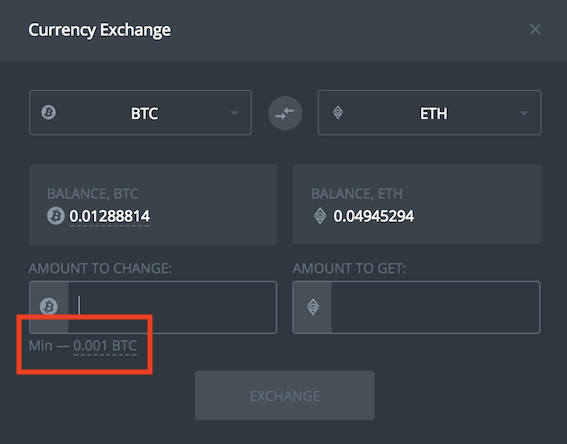 Please note that you cannot exchange funds obtained from the Faucet.